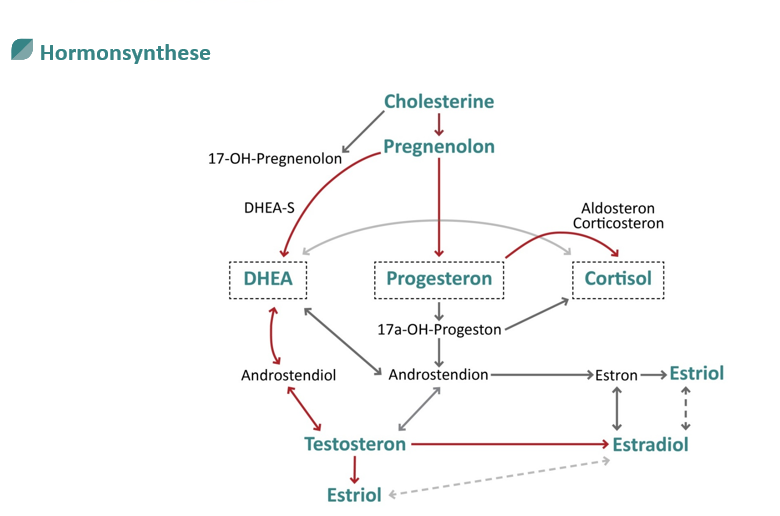 Hormone Dysbalance or High Cholesterol
Cholesterol – main basic substance for all hormones
Cholesterol (HDL/LDL) is an important basic substance for hormone synthesis. Therefore you should also think about your hormone level if your cholesterol  is  above 200mg/dl.
It may be useful for the body to produce a lot of cholesterol as it may be needed for hormone synthesis.
Through a higher or lower cholesterol release, the body regulates the hormone level, with the help of liver synthesis and enzymes
With hormone deficiency the cholesterol level rises
Chemical cholesterol-lowering drugs (statins) impede the body in regulation
Do you have high cholesterol? Do you take cholesterol-lowering drugs?
Lets check your hormone levels first, in order to avoid dangerous side-effects of cholesterol-lowering drugs
Symptoms of hormone dysbalances
Headache/Migraine
Giddiness
Hair loss
Inappropriate hair growth on face and body
blurred vision
skin problems
cravings
incontinence
joint pain
sweating
low immunity
For further questions please feel free to contact me
Email: yvette@yvette-frick.ch
www.yvette-frick.ch
Mobil:  + 41 (0) 76 530 0959.