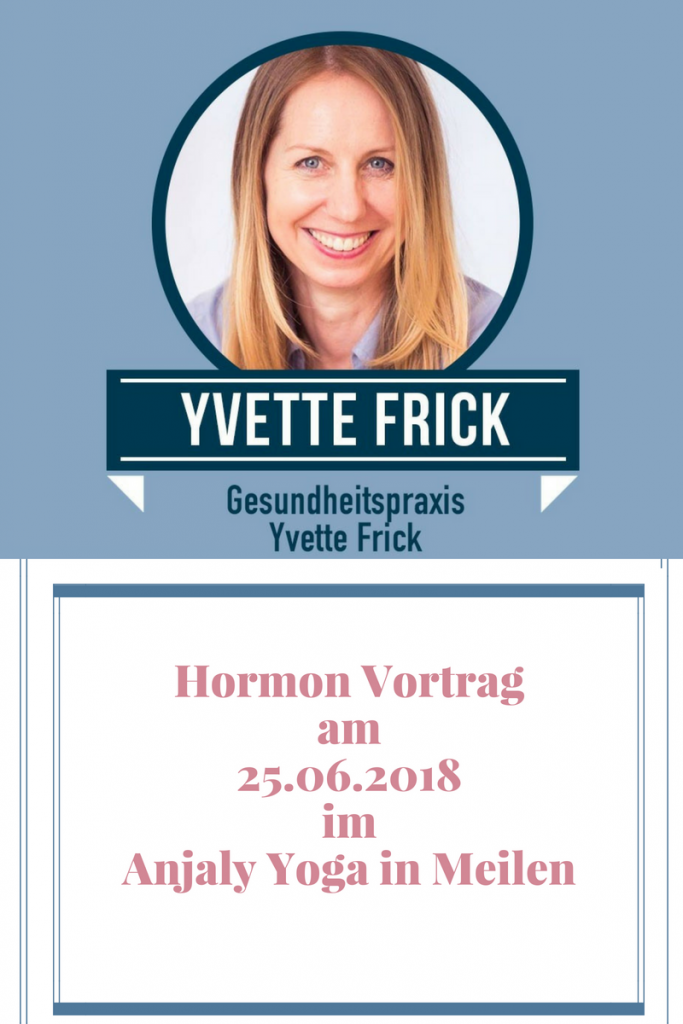 Talk: Hormones: What they are, how they work and why you should care
Hormones: What they are and why you should care
I am very happy to be able to give a talk on hormones, next Monday, 25.06.2018 in the beautiful Anjaly Yoga Studio in Meilen.
Hormones: What They Are, How They Work, And Why You Should Care.
• What are Hormones?
• Symptomes of hormonal disorder
• Common causes and consequences of hormonal disorder
• Therapeutic options with natural Methods such as bio-identical cremes and nutrition
Registration:
Please register by Email: yvette@yvette-frick.ch or get a free Ticket from Eventbrite:
https://www.eventbrite.com/e/hormone-vortrag-how-they-work-and-why-you-should-care-tickets-47155811301
Venue:
Where: Anjaly Yoga Studio, Kirchgasse 23, 8706 Meilen bei Zürich.
When: 25.06.2018
Time: 20:30 Uhr
#HormonBalancing #BeInBalance #Hormonselbsthilfe #Bloodtuning #Woman #Nutrition #PassionateAboutYourHealth #Depression #Burnout #Libido #Backpain #Nebennierenschwäche #Adrenalfatigue